Bảo hành 03 tháng

1 đổi 1 suốt thời gian bảo hành

Tặng kèm Keyboard và Mouse DELL

Có giá tốt cho khách hàng mua số lượng
| | |
| --- | --- |
| ♦ Bo mạch | : Dell, chipset Intel Q77 |
| ♦ Bộ xử lý | : Intel Core i5-3470s 2.9Ghz, 6MB, 5GT/s |
| ♦ Bộ nhớ | : 8GB DDR3 bus 1333Mhz |
| ♦ Đĩa cứng | : 500GB Sata 7200 vòng/phút. |
| ♦ Đĩa quang | : DVD-RW |
| ♦ Màn hình | : 23 inch WLED, 1920 x 1080 chống chói |
| ♦ Đồ họa | : Intel HD 2500 GMA tích hợp |
| ♦ Âm thanh | : 2.1 Hight Definition |
| ♦ Mạng | : 10/100/1000 Intel / Wifi |
Work comfortably and flexibly
Operating system
Windows 8 Pro.

High performance
Push the limits of processing power with Intel® Core™ i5 or Intel® Core™ i7 processor options, offering an automatic burst of speed when needed thanks to Intel® Turbo Boost Technology 2.0.
Find Out More

Easy collaboration promotes success
Collaborate and share data through voice over IP (VoIP)* and Microsoft® Lync. The all-in-one options include wireless LAN, Bluetooth® and gigabit Ethernet for effective communications. Add more flexibility with the multi-touch all-in-one option, offering an optional rotating camera and interface support.
Find Out More
---
Efficiently manage your desktop fleet
Help improve IT efficiency with Intel® vPro™ remote out-of-band management, image sharing between desktops and Dell's remote BIOS management functionality.
Find Out More

Enable data security across your organization
Help protect your critical data and meet compliance standards with Dell™ Data Protection, Trusted Platform Module (TPM), self-encrypted hard drives and other security features.
Find Out More

Enjoy the peace of mind provided by business-class stability and support
As your business grows, hardware stability and support are key to managing your budget and forecasting long-term needs. Help IT focus on the most important projects with Dell ProSupport™* and Dell Deployment Services.
Find Out More
---
Built to last
Your business requires a desktop that can handle the toughest jobs. Ensure long-term reliability with the durable, serviceable Dell OptiPlex™ all-in-one desktop. OptiPlex desktops are subjected to Highly Accelerated Life testing to help provide long product life.

The right fit for your desk
The Dell OptiPlex all-in-one desktop features a space-saving design and flexible hardware configurations enabling seamless integration into any office environment, on virtually any size desk. OptiPlex 9010 all-in-one is one of five OptiPlex 9010 chassis variations designed to help provide the right fit for the user and to simplify IT complexity.

Designed to help preserve the environment
Help minimize energy consumption and encourage conservation with the ENERGY STAR® 5.2 qualified OptiPlex desktops, featuring highly efficient power supply options and environmentally conscious design features.
Find Out More
---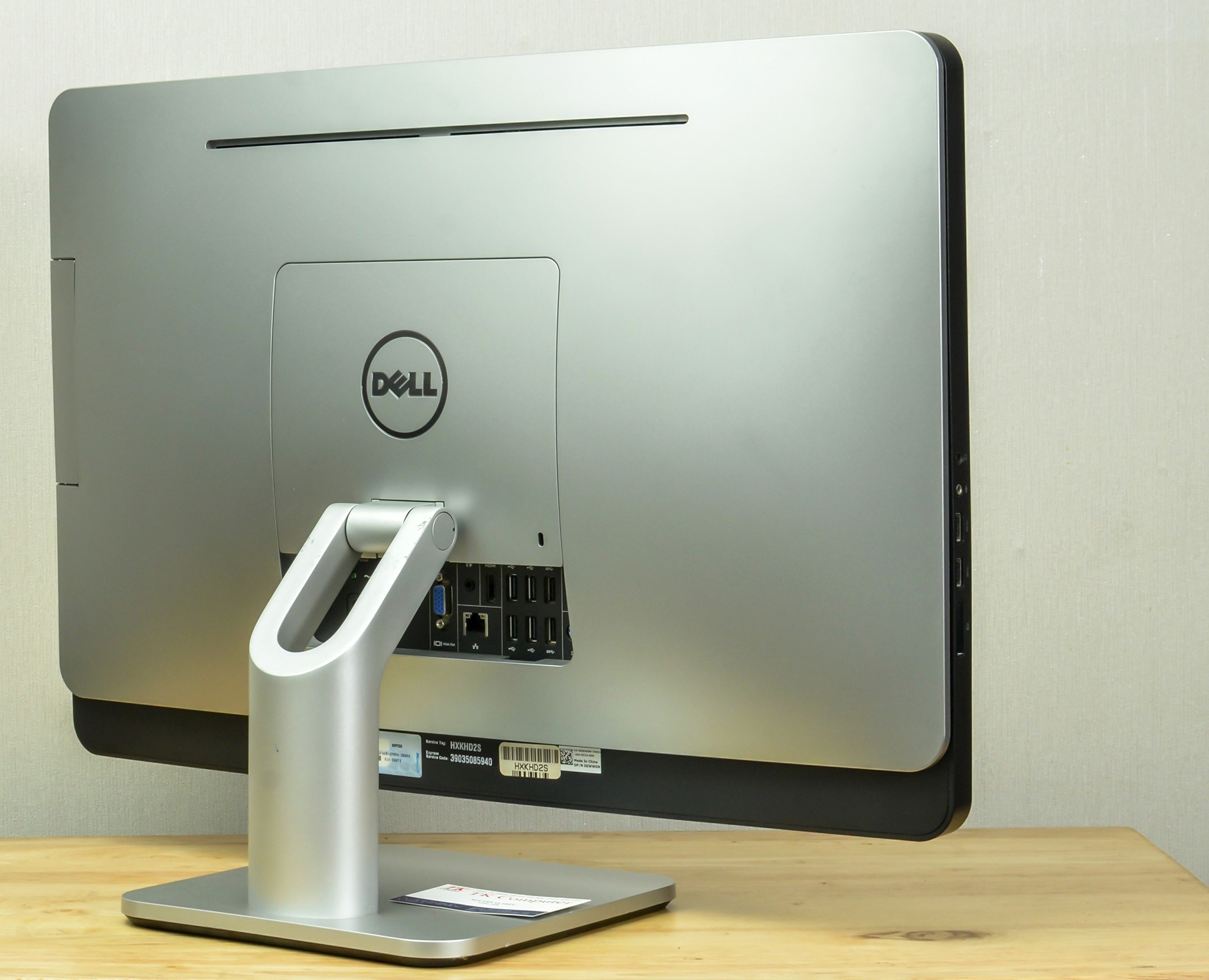 ---
Our end-to-end deployment services are designed to simplify and accelerate the customization and utilization of your new systems. Dell Deployment Services include everything from order consolidation to coordination of deployment resources.
Managed Deployment
Dell Managed Deployment Services are for customers who need a complete, end-to-end deployment solution. Managed deployments are useful within complex logistical environments which require a single point of contact.
Hardware Customization (CFI)
Dell offers hardware customization services to help accelerate your system deployments. We can perform a range of services such as custom configuration, consolidation, and integration in our factory so that you can deploy your systems right out of the box.
ImageDirect
ImageDirect is a web-based, hosted image management service that enables customers to easily create, manage, and load custom images for Dell commercial client systems.
Advanced Configuration Services
With Advanced Configuration Services (ACS), you can save time and resources by selecting various settings during the purchase process. You can choose to partition your hard drive; select boot order; change BIOS settings; and modify various standard software configuration settings.
Asset Recovery Services
Asset Recovery Services offers safe and environmentally-appropriate disposal solutions for outdated or end-of-life IT assets. This service includes transportation, flexible logistics, equipment processing, detailed data security and environmental reports at an affordable price
Integrated solutions
With every OptiPlex™ desktop comes the possibility of greater back-end client control through a range of Dell solutions and services.

Dell Data Protection│Encryption
Help protect data on hard drives and removable media across your network through encryption and strong authentication.
Simplify end-point data security with a single solution designed for system disks and removable media.

Monitor client security remotely.

Easy compliance management and auditing: Features one touch-compliance policy templates, remote management and quick system recovery.

Speed deployment with one-touch preset compliance policy templates.

Deny access to unauthorized users in the event of loss or theft.
Dell Systems Management
From Dell KACE appliances to software management services like System Center Configuration Manager, we've made it easier than ever to manage large fleets of OptiPlex desktops.
Automate everyday management tasks with tools and utilities.

Manage multiple devices from a single console.

Accelerate deployment processes.

Monitor the status and health of systems, perform hardware inventory, update drivers and monitor power usage remotely.

Automate updates and inventory tracking with a KACE appliance.
Dell Desktop Virtualization
Combining purpose-built hardware, software and services, Dell Desktop Virtualization Solutions centralize IT control, giving you access virtually anytime and anywhere.
Access your desktop through the cloud using your laptop, tablet or smart phone.

Simplify your organization's backup, restore, encryption and email management duties.

Decide how much control you want — Dell can build your solution and manage it for you, or you can manage desktop virtualization yourself.